Muslim Wedding Event
Many Muslims stage a multiday celebration to mark a wedding, the traditional marriage ritual itself, called a nikah in Arabic, is simple and brief. We Cochin Navadarshan plans muslim wedding event ernakulam in a best way.  It is a wedding planners job to see that its client function is a success from safety and security to knowledge about various rules and regulations regarding event, comes under their scrutiny for an event that seem tailor-made.
Keeping in mind the multi-religious and multi-culture society,our muslim wedding event ernakulam team  have devised the Wedding event according the specific rituals and customs of the clients. However, our muslim wedding event ernakulam services start from the time of initial consultation, budget planning, deciding venues, guest accommodation arrangement, Mandap and stage, traditional attire for bride, groom and guests etc. For entertainment we have special groups of artists of dancers, musicians, cultural performers, live music & DJs and all that regally offers to create a unique wedding experience.
Oppana,Sufi,Duff,Arabic
Oppana is a popular Muslim dance form in muslim wedding event ernakulam. Oppana is very common in Northern Malabar region of Kerala. This is usually performed by the ladies. But gents can also perform Oppana, in a different way. The Muslim women perform Oppana during weddings. Oppana has both dance and song in it.
Duffmuttu is a Muslim Dance Form usually performed during their festivals or in muslim wedding event ernakulam or as social entertainment. During wedding and Uroos (Muslim festival) they perform Duffmuttu. This can be performed at any time of a day in muslim wedding event ernakulam.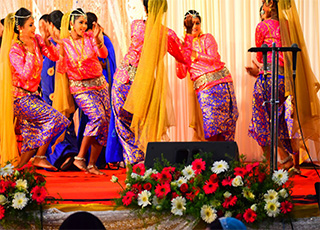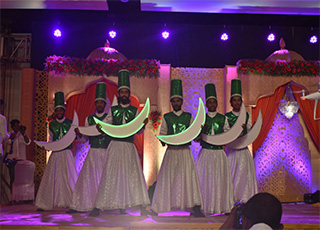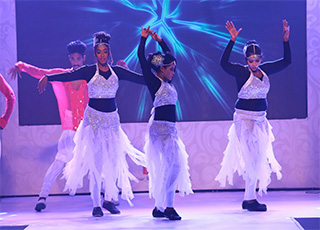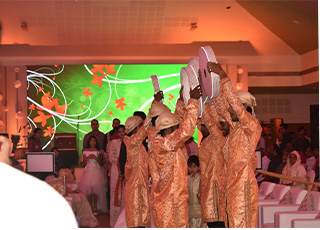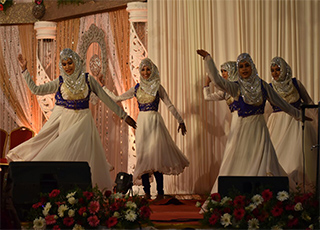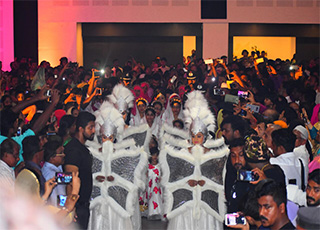 Mexican, Arabic, Sufi
In our Cochin Navadarshan's muslim wedding event ernakulam we also do special wedding planning for Sufi marriage and Arabic wedding.Being the best wedding event planner in Kerala we create unique stage decorations for your wedding at your destination. We are the top wedding planners in the event management industry in Kerala. Our Cochin Navadarshan's  muslim wedding event ernakulam team also organize reception ceremonies connected with the wedding or independently.